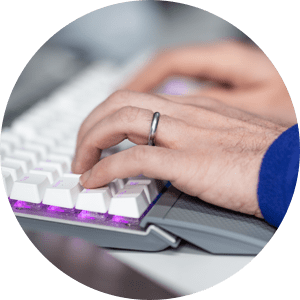 Server Administrator (Remote part-time freelancer vacancy)
We are looking for a UK based server administrator to join our wider Proactive Network of freelance vacancies.
Proactive Code needs a dependable freelancer, who has broad experience in website server administration to help update, maintain and advance our hosting provisions.
The correct candidate will require be required to work between two to four hours a week for internal maintenance and will have additional work from customers as required.
What we offer:
Competitive salary based on experience
Access to a fast growing customer base
Working in a friendly and dynamic team
Flexible remote working
What we are looking for:
A strong degree of experience in server administrator
Excellent communicate skills
Strong independent working ethos
Experience using cloud platforms (Digital Ocean / AWS)
Strong background working within a LAMP stack
Experience managing Cloudflare/CloudFront
Experience with Litespeed / OpenLiteSpeed
A UK citizen (or indefinite leave to remain in the UK).
The ideal candidate:
The candidate should be an authority on server administration, and be ready to challenge previous assumptions and create highly efficient, secure and maintainable solutions.
Interested? Questions? Drop us a line at [email protected] and we'll get back to you as soon as possible. Please include a CV for job applications.