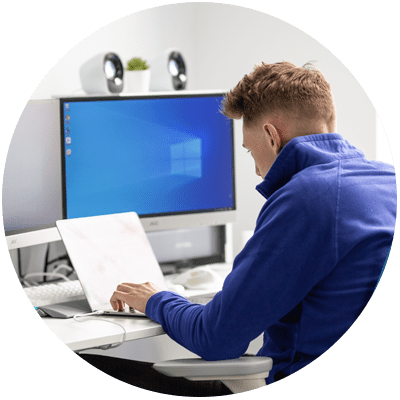 Junior Developer
We are looking for an ambitious and self-motivated Junior Developer to join our fast-growing team.
You will be reporting directly to our Lead Developer and liaising closely with our in-house teams of designers and SEO specialists, working on a range of projects turning flat designs into fully optimised ecommerce/Wordpress builds, interactive landing pages and HTML emails.
What we offer:
Up to £23,000 p/a (DoE)
Generous holiday
Bonus Scheme / assessed annually around the success of the business
Pension (Auto Enrolment)
Flexible remote working
Free Parking
What we are looking for:
Around 1 year of development experience or a strong portfolio
Good Knowledge of HTML & Semantic markup
CSS/SASS
JS/JQuery
PHP
Enthusiastic & can work independently at times
A UK citizen (or indefinite leave to remain in the UK).
Ability to drive or easily commute to the office based in Morley, South Leeds
The ideal candidate:
Version control (Git)
Worked with WordPress custom themes
Experience with Taskrunners (Grunt)
Competent with Photoshop/XD/Illustrator
Good eye for detail
Previous experience in a digital agency would be ideal
The candidate should be looking to learn and progress, have a flexible work ethos and enjoy the challenge of working directly with a range of clients. Any candidate needs to be self motivated, ambitious and work well in small teams.
Interested? Questions? Drop us a line at [email protected] and we'll get back to you as soon as possible. Please include a CV and a link to previous work/portfolio for job applications.